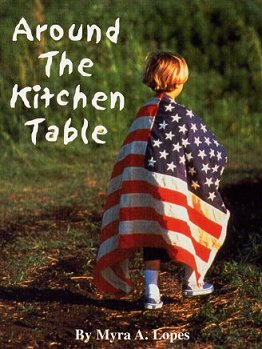 is a story of how one family reacted to the September 11, 2001 terrorist attach on America. It is written for children 8-12. The history and geography of Afghanistan, the Muslims, Arabs, and Jews are for all ages. The book promotes a sense of pride in America.

Paperback includes 8 colored photographs, plus two maps.

$15.50 plus any applicable tax. See ordering page for details on where to buy the book.

Read an article in the New Bedford Standard Times about Myra Lopes and this latest book.